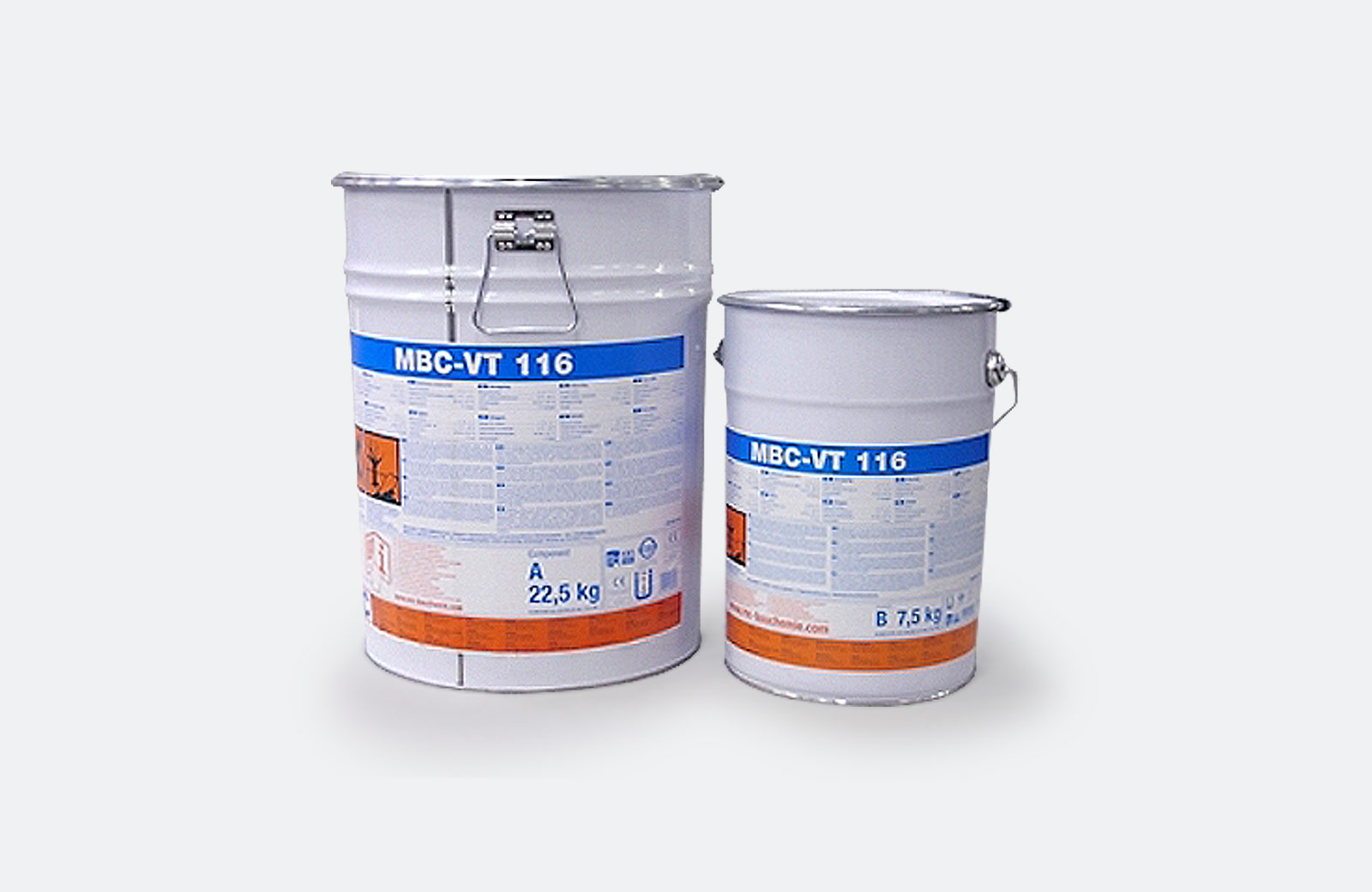 The MBC-VT 116 is a solvent-free, red-transparent 2-component epoxy resin system for priming, sealing and scratch filling of concrete surfaces. Together with the polymer bituminous sheeting Kebuflex BR 2, this creates a high-quality sealing system under mastic asphalt.
The two resin components are available in pairs of containers with a total weight of 30 kg in a coordinated mixing ratio.
Of course, the resin MBC-VT 116 is compatible with the weldable sheet
Kebuflex BR 2 is listed as a tested material system according to TL-BEL-B part 1 at the Federal Highway Research Institute.
Please note:
With regard to the product and safety data sheet of the product MBC-VT 116 described above, we strive to always provide the current version as a download. Nevertheless, we cannot guarantee that it is up-to-date. For binding documents, we ask for concrete inquiries.