A multitude of design and usage possibilities make the flat roof an integral part of the interesting architecture of our modern life.
The green roof improves the micro and urban climate by reducing heat radiation, its natural water retention and dust binding properties. Many municipalities reward this with reduced water charges. That is sustainable construction! Roof terraces open up new living space with increased quality of life for the residents.
With its decades of experience, Kebulin stands for flat roofs where safety and quality are a self-evident fact. A comprehensive, coordinated product range offers everything that a modern flat roof needs.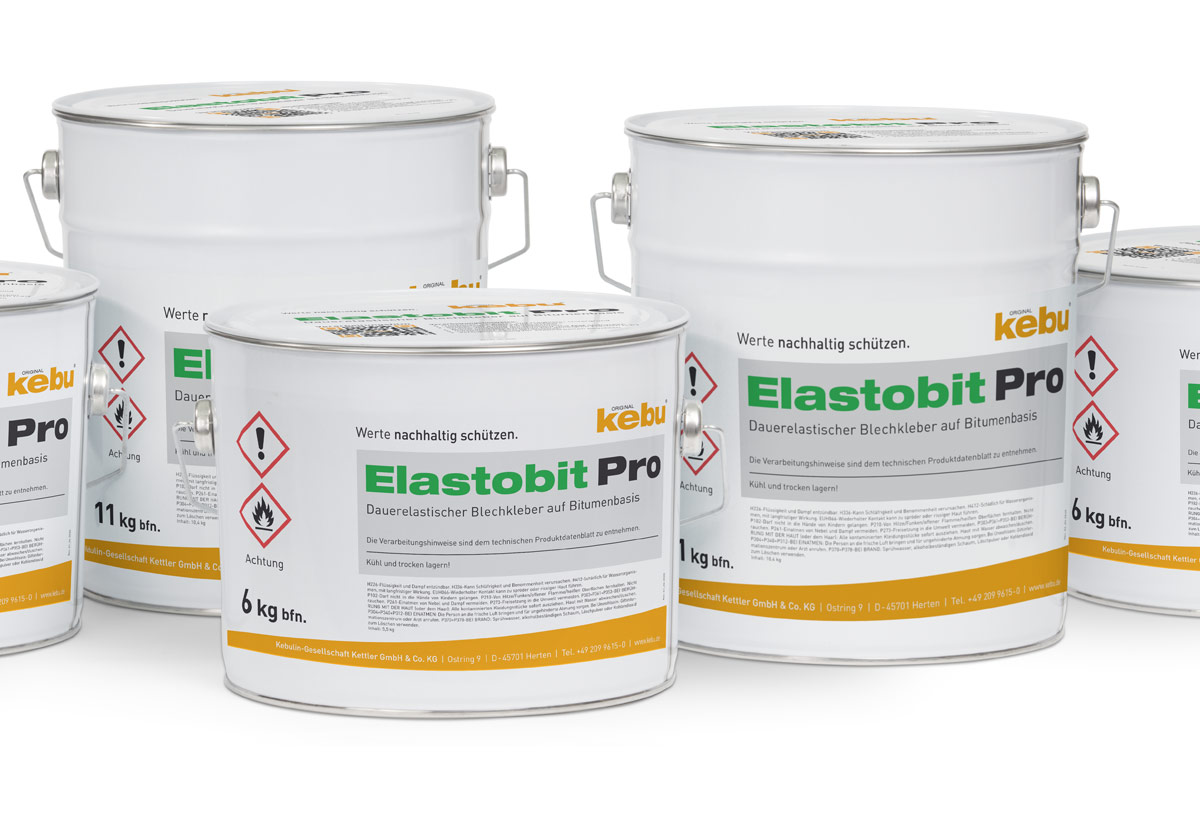 Elastobit Pro – Sheet metal bonding redefined
With the new Elastobit Pro, all common metals used in construction technology can be bonded to a wide variety of substrates. The new mixture of the adhesive guarantees a high initial and extreme final adhesive strength.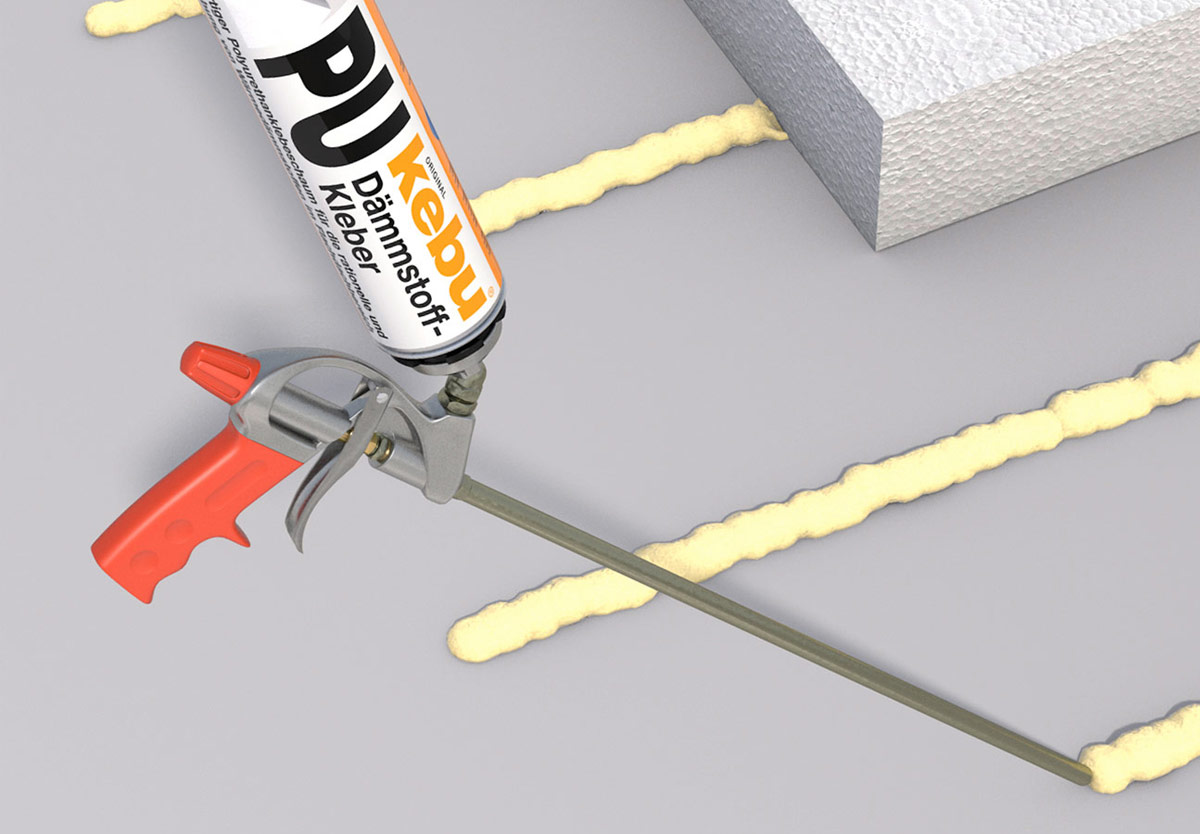 PU insulation adhesive
The polyurethane insulation adhesive from the can allows fast installation due to its firm foam structure and convinces with a high initial adhesion. The can content of 870 ml stands for a large foam yield.